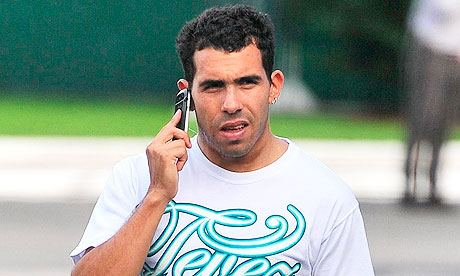 There were some who scoffed, mocking the idea that Leeds could be reborn under Warnock unless the rumoured mystery buyer became a reality, and questioning whether Ken Bates would back his manager in the transfer market. As weeks slipped by with only Jason Pearce recruited, wise sages nodded their heads and sarcastic bloggers stabbed with their verbal knives. Poor Leeds fans squirmed in irritation as supporters of upstart rival clubs, clubs without the great history and heritage of Leeds United, mocked and jibed at their expense. Until the mighty Leeds United made them eat their words!
There are transfer deals that capture the imagination and which, when announced, make the football world collectively take a sharp intake of breath. We might think here of West Ham's signing of Tevez and Mascherano, of Tottenham's capture of Ardiles and Villa, of Leeds United's own investment in McGovern and O'Hare, of Manchester United's purchase of Cantona and McQueen and Jordan...and today, June 20th 2012 Leeds United added another deal to that pantheon with the startling announcement of their latest signing.
This is not a Jason Pearce, nor is it an Adam Drury, no this signing is in a new league entirely as Warnock has landed the top international footballer Paul Green. Capped twelve times by the Republic of Ireland, the former Doncaster and Derby County midfielder takes the Warnock revolution to a new level. Thoughts turn to Johnny Giles, to Gordon Strachan, to Gary Speed, to Gary McAllister, to Billy Bremner, to Tony Currie, to David Batty, to Vinnie Jones, to Carlton Palmer, to Harry Kewell, to Lee Bowyer, and to the great Cantona himself!
Who needs Snodgrass now? He can take a running jump straight in to the Premiership. The Warnock revolution is underway. Pearce, Drury, Green, the question is, who next?
And all this before the big takeover! Neil needs to take care keeping in mind maximum squad sizes in the Prem!