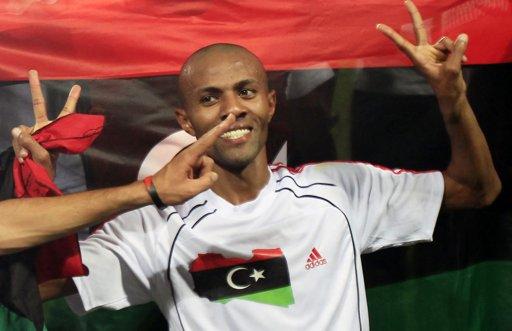 Bloody nerve! Libyan forward Toat El-Sheit, a long term target of Sam Allardyce, has rejected a move to West Ham, favouring a switch to Championship chumps Leeds United instead.
The forward triggered interest from Allardyce after making a big splash in the Moroccan GNF1, and was linked with QPR last summer until visa issues related to the conflict in Libya effectively blocked the deal. Warnock has remained a huge fan of the Libyan, however, and, flush with cash as the takeover of Leeds nears completion, is now in a position to sign El-Sheit.
You have to wonder about the player's ambition of course, when he prefers to play for a struggling team like Leeds rather than grab the opportunity of playing in the Premiership with West Ham. It's all very well for his agent to claim that Leeds are "a huge club with a fantastic history and immense potential" but they are, when all is said and done, a Championship club.
As for Warnock, you can bet your life that he is grinning like a Cheshire cat at the thought of pissing on West Ham's parade. But at the end of the day Toat El-Sheit is a Libyan, not a Brazilian, and so we shouldn't shed any tears quite yet.
Meanwhile, that take-over still hasn't happened so Leeds fans shouldn't get too cocky. Toat El-Sheit may be a sign of things to come at Leeds, as Master Bates will no doubt tell us, or could just be a flash in the pan. We will see.