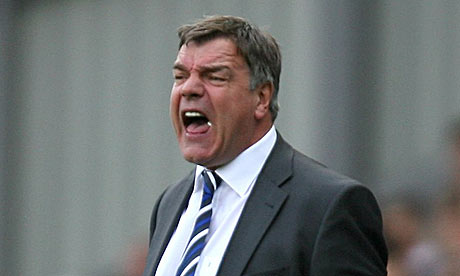 Allardyce vented in typical fashion last night, blaming the referee for costing us two crucial points, or five if you take the view that yesterday's game was a six pointer. And now Doctor Evil must surely expect a call from the FA after he suggested that Probert and his assistants not only got it wrong, but did so intentionally. Speaking after the game, an infuriated Allardyce ranted:
"In our point of view the major decisions have gone the wrong way. I don't want the officials taking away what we are striving for and I thought the officials tried to do that today, which was a shame."
The problem lies in Allardyce claiming that the officials "tried" to disadvantage West Ham in the game. Now that is a very serious charge indeed. It's one thing to say they got it wrong - and most agree that they had a bad game - but it is quite another to suggest that the "errors" were by design. That is an allegation of cheating and that should land Allardyce in very deep water indeed.