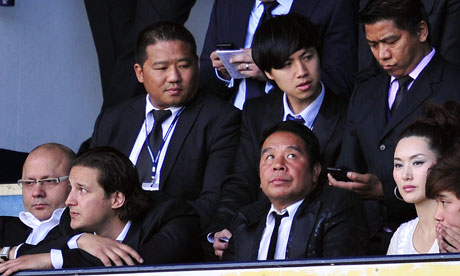 Well, we thought we had dodgy owners at Upton Park! It seems that for Birmingham, it is a case of out of the frying pan and into the fire!
Follow the link below and read the crazy statement from the club regarding Villa's intention to interview McLeish. It is ill considered, poorly written and sounds like the whining of a teenage girl whose Dad wont let her shag her boyfriend in the lounge whilst her younger brother watches Blue Peter.
Birmingham are in a bloody mess which is great news for us. They were unlucky to go down; bouncing straight back up will need a miracle!
http://www.bcfc.com/page/News/NewsDetail/0,,10412~2376404,00.html