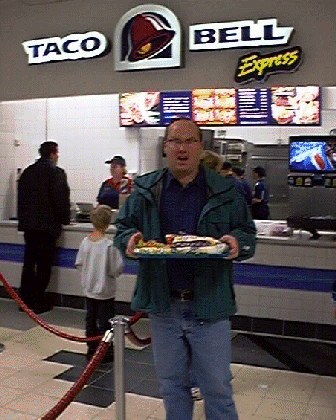 The pot washer and part time till operative sent to us by Taco Bell last year is apparently required back to work a summer shift, whilst the doppelganger's lookalike, Pablo Barrera, continues to look a world beater in a Mexico shirt.
It's amazing isn't it, that a guy who looked crap even against Oxford can perform with distinction on a regular basis for Mexico? Maybe it really is a different guy - one short of stature Mexican can look very similar to another - or maybe the Mexicans are feeding him drugs that haven't yet been detected.
Or perhaps it is down to heart. Let's face it, the Mascherano that wore Claret & Blue was not the Mascherano that plays for Argentina and Barcelona or the Mascherano who turned out for Liverpool.
Maybe the shock of arriving in East London was too much for the boy: "But this is an even bigger shit hole than Mexico City!"
Or perhaps, with Barrera playing a couple of games a week for Mexico at the moment, Pablo regards August to May as his close season - a time to recharge his batteries for the season proper, starting in early June.
My money is still on the doppelganger theory. Taco Bell won the Fast Food World Cup last season with a little Mexican called Pablo as the star of the show whilst Mcdonalds crashed out at the group stage with McCarthy missing a Big Mac of sitters!