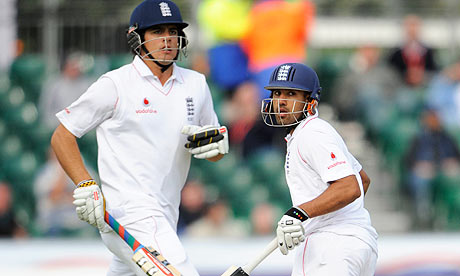 Well done Ravi, without that score of 7, England might be struggling!
As for Cook, anybody can have a lucky year against mediocre bowling! Well, actually, anybody can have a lucky streak covering 19 test centuries. Well not anybody exactly because not many Englishmen have done it but, well it could just be luck couldn't it? Just like it could be luck that allowed Cook to score the sixth highest score ever in tests by an Englishman. And it could all be down to luck that will see Cook pass the century totals and run totals of all the former greats of the England team.
Cook, he is so fluky isn't he? And Ravi? The guy is clearly a genius, he just needs yet another chance to show it!