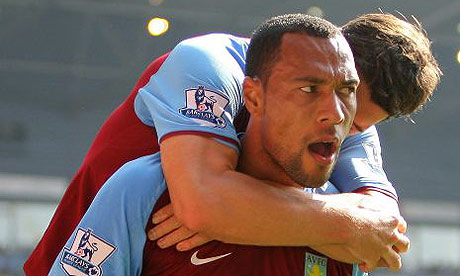 He is big. He is churlish. He scores at a rate of one goal per three games in the Premiership. And he is nearly a West Ham player. Ladies and gentleman, subject to a medical, Doctor Evil provides for your delectation, John Carew.
A good signing? Maybe. Does this mean Cole is leaving? Maybe. Does this mean Sullivan and Gold have no intention of spending MONEY on Long or Ngog? Probably. Why would they need to maintain these rumours now that the season ticket market has probably been exploited to the full?
Gold promised "at least one more signing". Well at least we have Carew.
Why were Sullivan and Gold attracted to him? He is on a free. Why was Doctor Evil attracted to him? Well stick bolts in his neck and who does he look like?