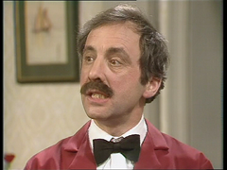 Remember the outrage along Green Street when somebody mooted the possibility that Manuel Almunia might be selected for England, replacing England's 666, Robert Slippery Fingers Green? How ironic, therefore, that the blunderful Arsenal keeper has arrived on a month's loan to replace the injured Green.
Now as regular readers will know, I am no fan of Robert Green. He is, in my estimation, a good shot stopper but a decidedly avaerage all round keeper. But even Green looks international class in comparison to Oops I've Done It Again Almunia.
So our problems have just increased. We allowed Stech to leave and promply lost our first choice keeper. Boffin aint up to it so suddenly we are up shit creek without a stopper!
We have lost Coco the Clown in goal but have replaced him with Manuel the Clown. But still, every time he makes a mistake, Basil Allardyce can at least hit him on the head with a spoon and explain to the press, "You'll have to forgive him. He's from Barcelona!"
Mind you,at the first hint of an error, Manuel can expect an abusive phone call from celebrity West Ham fan Russell Brand!