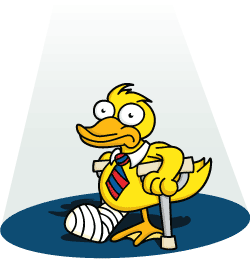 Like Moses, Yossi is heading off into the wilderness by returning to Chelsea, and like his great forefather, he is destined to simply glimpse rather than enjoy the Promised Land. Because let's face it, he aint going to get a game for the Plastics is he?
To what extent his return to West Ham was ruined by injury, we will never know. However, the Benayoun we have seen so infrequently this season is a pale shadow of the player who previously graced Upton Park. The fire seems to be out. There's no desire. No passion. No hunger. Thank God Chelsea were paying the bulk of his wages!
That said, his departure confirms another gaping hole in the squad. Either we source four or five players in January or we are going to struggle, and struggle badly. Two defenders, two midfielders and a striker would be on my shopping list - with an injection of pace an absolute priority.