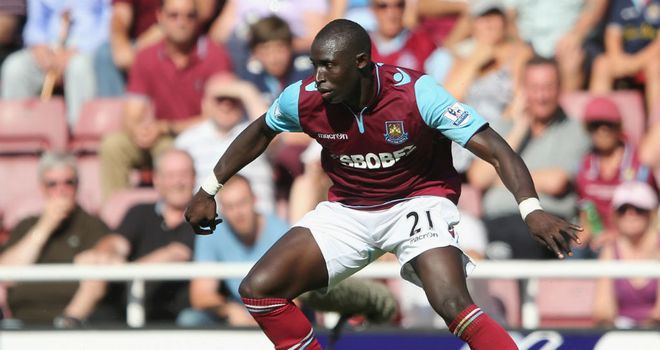 Very odd that Chairman Gold has tweeted that Diame has a release clause in his contract. It's almost as if we accept he is going to leave and we are hoping to trigger some sort of bidding war. But if the release clause figure is met, why would the buying club have to offer more?
I'm not totally convinced by Diame but there's nobody currently in the squad to replace him, so if he leaves, we will have to buy a replacement. Noble is playing the anchor playmaking role superbly, but the first half against Chelsea showed how we miss Diame's power and drive in central midfield. His passing is poor, his vision is shocking at times, and he takes a couple of touches to get the ball under control, but once he is powering forward, he is intimidating.
A cross between Viera and Toure? We wish! But he's more than half decent and he would be a big loss in January. A tasty bonus to sign a new contract with a much higher release clause would be the sensible way forward, but with Liverpool and Arsenal being linked, Diame may not be interested.