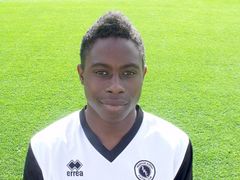 You what? Why would any player in his right mind opt for Championship West Ham over Premiership QPR? Well, amazing as it seems, 17 year old Pelly Ruddock has done precisely that, opting to head East from Borehamwood to Upton Park rather than due South to Shepherds Bush.
Why? Why would anybody in his right mind shun the opportunity to work for Fernandes and Warnock? Why would anybody trade the glory of wearing the Hoops for the ignominy of Claret and Blue? Why would any player forgo the opportunity of playing for the club of Gerry Francis, Stan Bowles and Don Givens in favour of the club of Bobby Moore, Geoff Hurst and Martin Peters? Is this boy mad? Has he no sense of the game's history and heritage?
Hasn't Ruddock heard about Tony's plans? Hasn't he grasped that QPR will soon be playing in a shiny new 45,000 capacity stadium? Doesn't he appreciate that top international stars will soon be forming a queue down Hammersmith Broadway, desperate to join the Fernandes adventure in the Bush?
What is the point of Tony's talent identification project if prospects like Pelly turn QPR down when they move to sign them, opting for no mark West Ham instead?
Poor Fernandes, this really isn't fair!