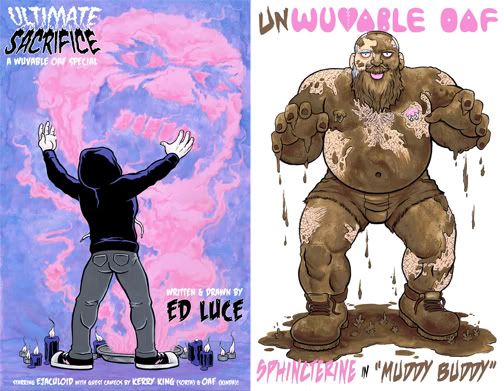 Listen to the great big berk: "The players, when we set out to win a game of football, they need to be aware of what the opposition do and what they don't do and what we did was play straight into Birmingham's hands in the first half." Excuse me, but who played straight into Birmingham's hands exactly?
Tell me, did the players pick the team? Did the players decide to go with the most attacking formation we have seen all season with no suggestion of a screen for the back four? Why can't the big fat brainless cnut get it? Play 4-4-2, you can't start Nolan. Play 4-4-2, and you certainly can't play Vaz Te and Nolan! Play 4-3-3 with Vaz Te and Maynard in advanced roles and you simply have to have a holding midfielder to screen the back four. This is basic stuff. These are the tactical details that a PE teacher could explain to a Junior School team.
Why is Allardyce going on about the third goal? It was the first two goals that were the killers, and Birmingham waltzed through us because of the lack of protection for the back four! I was watching on a dreadful stream in Brasov, Romania, and I spent the first 10 minutes trying to work out the team. I spotted Tomkins and assumed he was holding. Then he was in the right back berth and I thought, oh shit. It was so obvious what would happen as soon as Birmingham got hold of the ball! And sure enough, Mutch strolls forward, unchallenged, advances on out flat lined back four, grubs a shot and Green doesn't bother to move! 1-0! Then the stream went down. Three minutes later it was up again, but the score was two bloody nil!
It's time for Allardyce to face up and admit he fcuked up as he has fcuked up with his team selection week after week after week. Last night's team would have suited Doncaster at home and Bristol City at home and maybe even Palace at home. But Birmingham? What an oaf!
So we now have to pray that Reading lose at Brighton, Birmingham and Southampton. Mind you, even then we have to win at home, and that doesn't look very likely does it?
Allardyce claims: "We've paid for a sloppy first half yet again and unfortunately while it's a magnificent comeback once again it's only one point and not three and three is what we wanted." Nope. We've paid for numpty tactics yet again. The magnificent fight back came when a semblance of shape was given to the team by the replacement of Maynard with Lansbury.