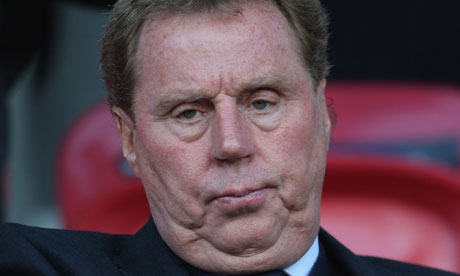 Hilarious, absolutely hilarious! When everybody thought England wanted Redknapp, the Cocky Fools were desperate to keep him. Now that England don't want him, they are lining up to moan that 'Arry has taken them as far as he can and a new man is needed. They were taking Jose and Capello and Hiddink. Instead they are stuck with 'Arry.
Unless Levy sacks him of course and leaves Bagpuss without a job.
So why didn't 'Arry get the England job? Surely it's obvious. The guy claims he can't reed and rite proper like so how could he submit an application?