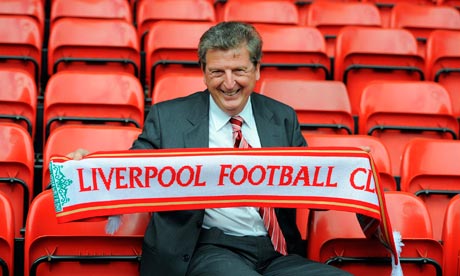 Hilarious! Woy Hodgson's West Bwom win at Anfield for the first time in 45 years and Liverpool's faces are redder than their shirts yet again! This is Anfield? This is Points for the Taking more like!
How humiliating. The Liverpool fans didn't want to know Hodgson because he had replaced President Rafa and blocked the re-ascension of King Kenny, completely overlooking the fact that the guy was once wanted by Germany as national team manager. Well Liverpool are now level on points with Woy's former club Fulham and just one point ahead of Woy's Baggies, with Swansea just three points in arrears!
Keep polishing the piss pots Kenny, the Premiership title and Champions League are a million miles away despite all the money spent.