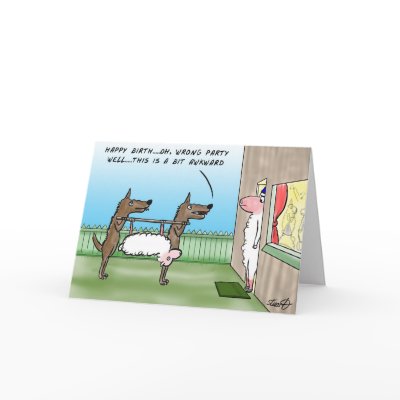 First of all the facts. There's lots of talk about how the third placed team misses out on promotion more often than not, but in recent years the playoffs have tended to go with form. Birmingham apart, and Birmingham are the worry, we are in good shape based on league results. We would have progressed over two legs based on results against Cardiff, despite losing at home, and we hammered Blackpool 8-1, playing with 10 men for thirty minutes of the away game. Great. Job done then.
The worry is, however, that by finishing third, we have secured the "advantage" of playing the second leg at Upton Park and that could actually trip us up. With our fantastic away form, a draw in the first leg at home would see us go into the second leg brimming with confidence and with all the pressure on Cardiff to win at home. However, with our stumbling home form the opposite could apply. A 1-1 draw or even a single goal defeat in the away leg would normally be seen as a good or fair result, but in our case, returning to Upton Park on level terms or in arrears would be a huge worry. The pressure would be immense and although the crowd would be 100% behind the team for 60 minutes, if we were still chasing the game at that point, sadly the Upton Park "faithful" would almost certainly turn because the fans have experienced too much disappointment in the Boleyn and have no love for Allardyce and his tactics.
All season I have resisted the demands of my critics to show blind support to Allardyce and the team, but now is the time to call a truce. I warned all season that we would pay the price for Allardyce's negativity and we could now argue about whether or not I was right because we missed automatic promotion: yes the primary goal was missed but, as I wrote yesterday, 86 points would have secured us promotion in 4 of the last 5 years so we have been unlucky. There was a place for criticism earlier and maybe, just maybe, the dissident voices were a factor in Allardyce employing more progressive team formations in the last two home games. Had he done so earlier, I suspect we would have been up as Champions personally. But that is gone, over, done with. We are where we are and we know now exactly what we have to do, except in that nagging away leg. Do we play for the draw or do we see victory as crucial?
The trouble is, there exists no reliable form line for the match. Yes Cardiff won at Upton Park but that was the first game of the season and we have a very different team now, with Parker departing and a host of new arrivals including, most significantly Vaz Te. Look at our team that day and compare it with the side that played Hull yesterday.
Back in August we set up like this: Green, O'Brien, Tomkins, Reid, Ilunga; Parker (in a strangely advanced role!), Noble, Nolan; Sears, Piquionne, Taylor. Dear God, is it any wonder we lost? Sears is struggling in the old Third Division and Ilunga and Piquionne have been offloaded to the team that finished bottom of the division. Lansbury, Cole, Demmel and Vaz Te are all stronger players than those they have replaced, given Parker was being used incorrectly and wasn't fully committed to the cause if we believe David Sullivan (do you remember that miss when he was clean through on goal?).
However, the away fixture is just as unreliable as a guide. Cardiff were shattered after the penalty shoot out defeat against Liverpool and looked mentally exhausted and leg weary for most of the game. And McCartney isn't likely to come over all Messi like again is he?
Anybody treating a place at Wembley as a foregone conclusion is a fool, but Cardiff should be more worried about us than we are of them. We finished 11 points ahead of them with a goal difference of plus 33 compared to their meagre plus thirteen. The most important player over both legs will, in my opinion, be the crowd. Cardiff's fans will back their boyos one hundred percent for every minute of the 90 at home, without any bleating until they get home to celebrate or take out their frustrations, and we have to match them. It is time to get behind the players and to get behind Allardyce too. Pragmatism is all in the playoffs so principles can go to Hell for as long as we are still in the competition. Upton Park has to be a couldron for every single minute of the 90 and Cardiff's players have to feel the Boleyn hair drier treatment of old!
Come On You Allardyce Irons!