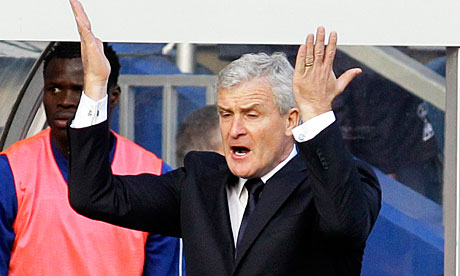 Dear God, what is Martinez feeding his Wigan players? They have been shite for most of the season, then along come the big clubs and there's no stopping them! We thought the victory at Anfield was a freak. We suspected Chelsea were dozy when they needed a controversial goal to beat them. But back to back victories over Man Utd and Arsenal have sent out one hell of a message. They may be struggling to avoid the drop this season, but if they stay up, they are planning an assault on the title next season!
QPR must now hope and pray that Bolton lay down and die between now and the season's end. One more Wigan win will probably take them out of the Hoops' reach, so if Bolton put together a few results, the Championship's jaws will yawn wide for the poor old Rs.
Life's a bitch sometimes aint it?