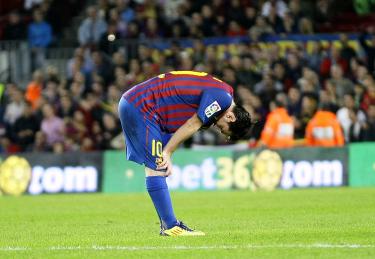 Just goes to show what a crazy game football is. When Chelsea went down to ten men and fell two goals behind, against the greatest club side in the world, in the most intimidating stadium in the world, there was only going to be one winner wasn't there? No first choice centre backs, captain sent off...what hope did Chelsea stand?
So, all the cocky Saints fans thinking promotion is a forgone conclusion might just like to reflect. Lose to Coventry at home? Well if Barcelona can lose a two goal lead at home to ten man Chelsea, anything can happen.
Sleep well all you Saints; it may not happen!