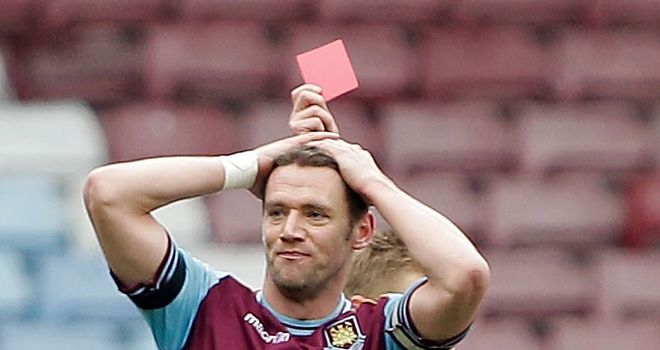 I've criticised the guy enough, so it is only fair I pay credit when it is due. Allardyce set up 4-5-1 but with a wonderfully fluid personnel which, at times, made us look like a Championship version of Barcelona. Kidding. But you know what I mean. Total football it wasn't but totally crap football it wasn't either, and had Nolan not missed two sitters, we would have been right on Southampton's shoulder in terms of goal difference.
The second Nolan miss was a disgrace because he had Lansbury ten feet away with an open goal yawning had Captain Kev slipped in the pass - the chance was so easy that even Faubert would have buried it! The first was a little more difficult because Nolan chose to take it early, but in truth he had time to control it, advance and bury it, or even slip in Vaz Te.
But let's not quibble, Nolan and Faubert apart, after he came on, we were pretty damn excellent tonight and played Leicester off the park. Our first goal was superb. Noble showed his class, holding the ball, beating his man with his eyes and slipping in Taylor with a perfectly weighted pass. Taylor's run was clever and his cross delightful - Reid couldn't miss from two yards out.
That pass from Noble summed him up for me. He still has his critics, incredibly, but the guy is the hub of the team. Those who don't like him leap upon every time he loses possession, but he sees so much of the ball, it is inevitable he will be caught at times as he looks to set up play, often from very unpromising positions. First half he sent through a delectable ball for Cole, only for the "England man" to show all the conviction of a Blairite at an international socialist conference. Time and again it was Noble who was making little angles to help team mates out of tight corners and Noble who probed with telling passes. His shot at the beginning of the second half only bent narrowly wide of the post and, over the 90 minutes, he must have seen more of the ball and covered more of the pitch than any other player on either side. Top notch in my book.
But Noble was not alone in excelling tonight. O'Neil impressed me again, and slipped through two or three delightful passes of his own, whilst Vaz Te's movement presented problems to Leicester's defence all night. Tomkins and Reid were strong at the back (apart from losing Beckford for the Leicester goal) and as a unit we played remarkably well - albeit against a Leicester team who, Dyer and Morgan apart, looked short on commitment and class.
Collison's goal was a joy. Hopefully that will boost his confidence and will reignite a career that has faltered this season. His misses apart, Nolan was good. The shot in the first half that, like Noble's effort, only bent narrowly wide screamed quality. Taylor was at fault for Leicester's goal, but made amends by setting up the first and had a decent game, as did Demel. Cole held the ball well on occasions but sadly looked low on confidence when presented with opportunities to hurt the Leicester defence. He should never have allowed Morgan to get in the tackle that robbed the Noble pass of the finish it deserved, and a second half shot was tame with a capital T.
Green? What did he have to do? Should he have tried to punch the cross that Beckford scored from? Maybe but Tomkins lost his man and Demel made no attempt to close as the cross came in. Mind you, the worst defending all night was Faubert's in his all too long 12 minutes on the pitch. What the hell did he think he was doing heading a deep cross back into his own box when it was easier to put it out for a corner? Thank God the chance was missed!
So it's now all down to Coventry and Southampton's nerves. We could do with Lambert and Lallana turning ankles in training this week and have to hope that the game pans out like the Liverpool v West Brom match yesterday. It's still a long shot, but we may just do it yet!
Tonight it's well done Sam time!
Player ratings: Green 6: Demel 6, Tomkins 7, Reid 7, Taylor 6: O'Neil 7, Noble 8, Nolan 6, Collison 7, Vaz Te 7, Cole 6 Subs: Faubert 1, Collins 5, Lansbury (could have been 10 had Nolan passsed to him!)