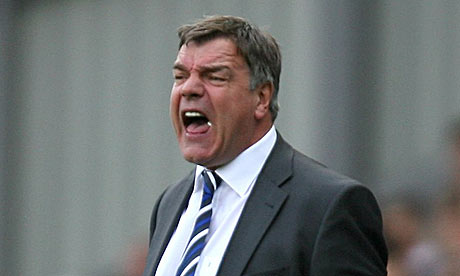 One can only guess at Sam Pot's fury about being roped into the Berezovsky and Abromovich trial. According to reports in the Telegraph, a key witness in the trial received a threatening text signed by none other than "Doctor Evil".
Now Satan only knows why Allardyce would be involved in this spat between two Russian oligarchs. According to the Telegraph "There was uproar in court as the allegation was made and the judge, Mrs Justice Gloster briefly adjourned the hearing." And I should think so too. Doctor Evil hasn't got where he is today by sending threatening texts to friends of Russian billionaires!
Poor Sam, he should be focusing on the game at Coventry and on finding a kiss me quick for nothing centre half; the last thing he needs is to be implicated in a court action that clearly has absolutely nothing to do with him. Dear God, before you know it, he will be arraigned for crimes against humanity in Cambodia!