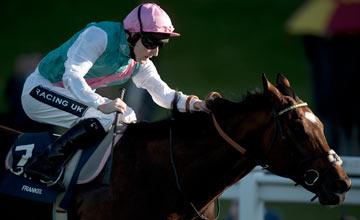 Shergar was brilliant. So was Brigadier Gerrard. So was Nijinski. So was Dancing Brave. But none of them compare with Frankel.
He annihilated a superb field in the Queen Elizabeth the Second at Ascot yesterday, and had Queally not restrained him for the first half a mile, he would probably have been out of sight by the finishing post. Frankel was virtually running sideways through that first half mile as Poor Tom tried not to go too early and after he got his head in front, he just cruised away from his high class opponents.
Ali, Pele, Bradman...Frankel is the equine equivalent. Brilliant, just brilliant! And Cecil is promising to keep him in racing next year!
His eventual reward will be to cover as many mares as his bollocks will allow. And how well he deserves it!