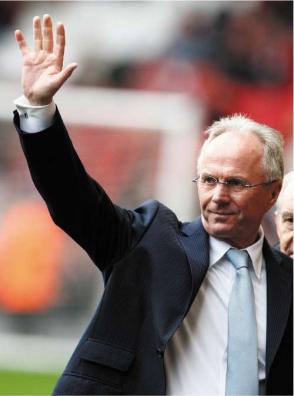 I asked last week how long it would be before Sven would be flat packed back to IKEA; and one smart arsed Leicester fan came on and posted, "I'm not going to get too worked up about one defeat (away at Birmingham, yeah that's always easy) seeing as though we were unbeaten in 7 before that. We'll have 6 points from the next 2 games, and we'll be in the top 6 as a result."
Hmmm. What's that saying about counting your chickens before they have hatched or counting your Ulrikas before you have got them into the sack? Today's 3-0 home thumping by lowly Millwall means that Leicester languish in 13th place in the table.
Will Sven still be in charge when Leicester come to Upton Park? I bloody hope so!