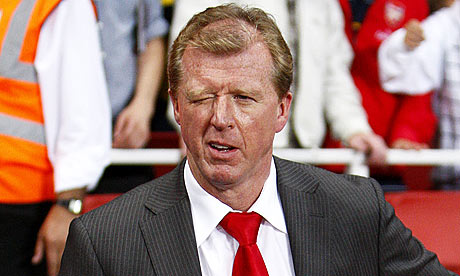 Another one I got wrong. I really did expect McClanger to do a decent job at Forest before springboarding to a Premiership club but, from day one, he was a disaster. The guy looks and sounds mad and I suspect he is either going through a breakdown or is trying to recover from one.
None of us like him, but in recent weeks he has cut a sad and pathetic figure rather than a laughable one. Where does he go from here? It really is difficult to imagine another English club taking him on after this debacle. Back to Holland and silly accents or out to the Emirates or Saudi Arabia perhaps, beneath a brolly to keep the sun off his blistering red skin.
You want to laugh but somehow that seems cruel. McClaren has fallen so far now that he merits pity. Pity he ever rocked up in England with all those sports science coaching techniques learnt in the USA that is!