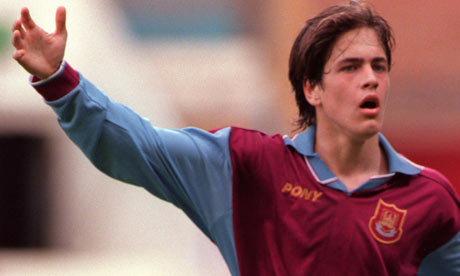 It wasn't my idea, but it is a damn good one. Yes he has turned us down before but after a year in France and out of the England squad, he won't have a queue of would be suitors. With Vaz Te wide on the left, Carlton down the middle and Joe Cole on the right, switching flanks with RVT, we might just have a front three capable of unsettling Premiership opponents.
True we would then be vulnerable defensively, so a true holding midfielder would be required to sit behind Noble and Nolan, but it is a shape we are now familiar with and Joe Cole could be the missing attacking link we need.
If we capture him early in the summer it would have the same effect as the signing of Nolan last year. And who knows, Rio might just deliver on his promise to come home too!